Canada Fishing Lodges
Fishing wilderness lodges, outfitter inns and lodges in Canada
Guides, charters, and outfiters for fishing salmon, halibut in our oceans and trout, bass and walleye in our lakes and rivers.
Canada fishing lodges, outfitter camps and wilderness resorts are well known within fishinig circles as providing some of the best salt water and fresh water fishing in the world. From coast-to-coast-to-coast lodges and wilderness resorts have entertained fishing enthusiasts from around the world for decades. Fishermen come to Canada to fish our world class salmon and halibut in our coeans and trout, walleye and bass in our lakes and rivers.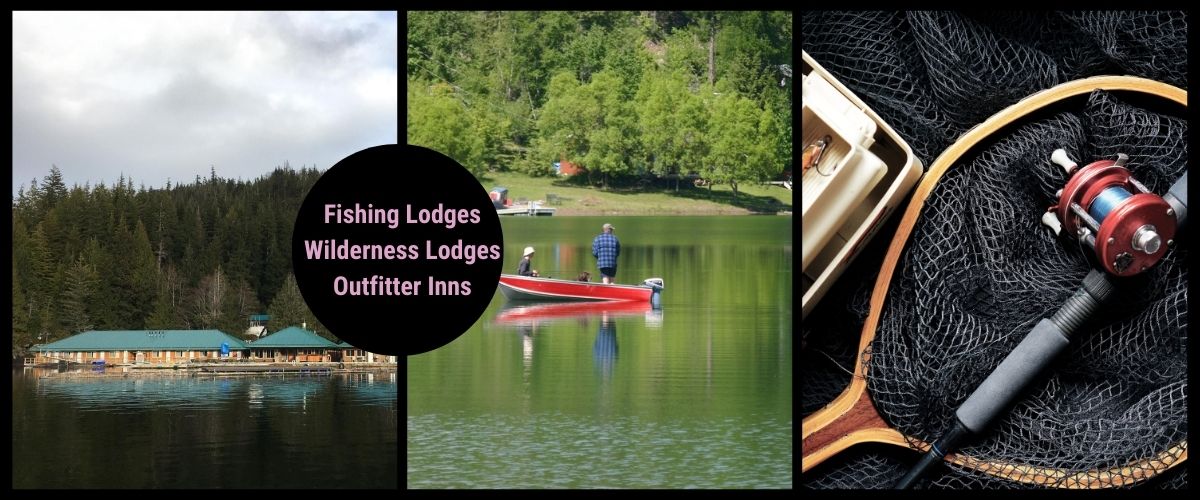 What are Fishing Lodges?
Fishing resorts are generally self contained fishing resorts with individual cabins or rooms as accommodations and one large lodge acting as a common area for meals and for entertainment. Most of all, Canada resorts provide transportation to and from the lodge, as well as, fishing equipment, boats and a qualified guide and/or outfitter to assist in the fishing experience.
Fish in Canada
Fishing in Canada provides a different experience from coast-to-coast-to-coast. In our oceans fishing enthusiasts come to fish salmon, halibut, and tuna. Our lakes and rivers provide some of the best trout, walleye, pike and crappie fishing in the world. The species for fishing in Canada are numerous including some of the lesser known fish like a bowfin and a silver redhorse.
Lodge Transportation
Fishing lodges are not found on main street Canada. The true fishing experience in Canada via our lodges are located in hard to access destinations surroounded by nature. Many of the Canada lodges are fly-in only meaning access by floatplane or bush plane. There are a smaller number of Canada lodges which are driive-in only via long gravel dirt roads.
Fishing in Canada
Fishing wilderness resorts in Canada